Molinaro Associates has been active in Rockland County and lower Orange County, New York State for over 40 Years.
On staff are Certified Residential Appraisers and a Certified General Appraiser. Our office can help you are in need of an Expert Witness, Residential and/or Commercial Appraisals
Please let us know your needs and/or Qustions
Expert Witness
Residential Appraisal
Commercial Appraisal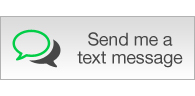 There was a problem returning the RSS feed.